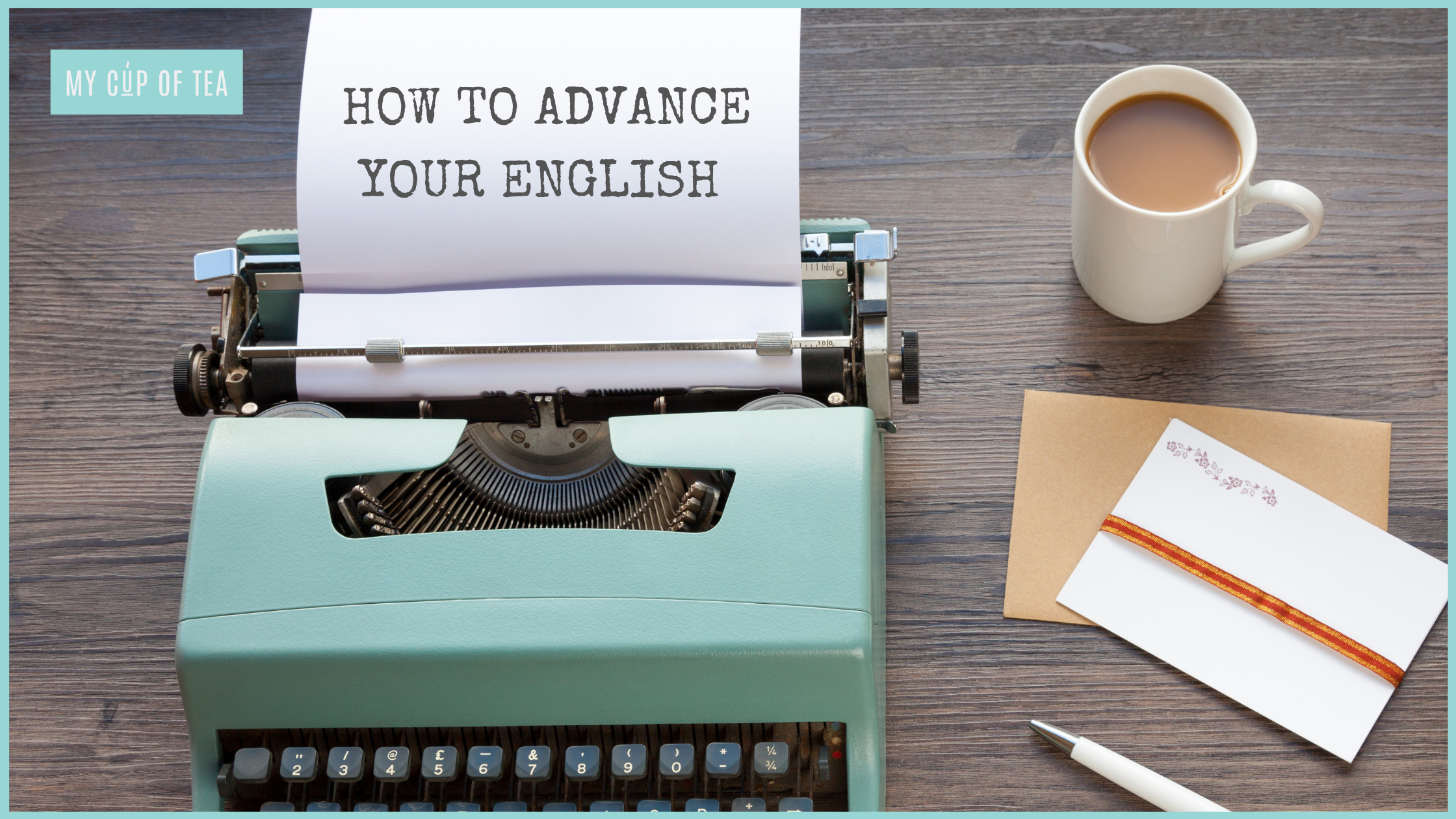 "WHAT WE LEARN WITH PLEASURE WE NEVER FORGET" Alfred Mercer
As a native speaker of English, I always feel extremely lucky to naturally have this skill, as it's something that seemingly everyone needs and wants. I've seen first-hand how, these days, being able to speak more than one language at a professional level can make you stand out from the crowd. Out of all my Spanish friends here, who work in a variety of sectors, from hospitality, to human resources, to interior design, there is not one who doesn't use English in their job.
So, if you've ever considered going to study or work in an English-speaking country, wondered if your career might have more opportunities available to you if you had a higher level of English, or thought about moving abroad but feel you don't have the confidence to express yourself in English, then here's something that might be of interest to you…
Taking the Cambridge C1 Advanced exam can give you access to travel, work and education all over the world. It is recognised as a high-level qualification of English language and is accepted by more than 9000 universities and businesses worldwide. Meaning that wherever you go, a Cambridge C1 Advanced qualification is a pretty safe bet. Unsurprisingly then, it's a popular choice among English language learners who want to take their learning to a professional level. In fact, the exam is taken by more than 60,000 people each year in more than 60 countries.
What makes it so great? Well, completing the Cambridge C1 Advanced not only provides you with a necessary qualification for work and study in English speaking countries, but gives you the confidence to speak in professional situations like giving presentations and attending conferences, as well as providing you with the tools to carry out research, lead projects and express yourself clearly and confidently in English, whether you work or live directly in the language, or not.
So, how can you prepare for it? Here are our tips…
1. Take your time
On average it takes 200 hours to move from B2 (the level below the Advanced exam) to C1 level. The average school year is around 33 weeks (in Spain). So, if you can find the time to do 6 hours of study a week, you'll get the course done in one academic year! However, most people will probably find that this is too intense – particularly if you are also working or studying alongside preparing for the exam.
At My Cup of Tea, we recommend preparing for the exam at a steady pace over the course of two academic years to ensure that you have covered all the material, have a confident control over the grammar and have practiced exam questions thoroughly. Here at the school (and online) we run various group classes to prepare students for the C1 Advanced Exam. The students receive 3 contact hours per week and are also expected to complete writing tasks at home to be corrected by the teacher. We find that this is a comfortable amount of time to thoroughly prepare students for the exam. After all – the exam isn't cheap (around 150-200 euros, depending on the examination centre) so you'll want to make sure you're ready!
2. Learn in a memorable way
At My Cup of Tea, we offer dynamic classes at all levels. We firmly believe that a language is not learned, it is lived, so we pour our heart and soul into creating lessons that are fun and memorable as well as effective and thorough. Our C1 Advanced Curriculum covers all the necessary grammar and vocabulary in an interesting and fun way, providing the students with real contexts in which to practice the language they learn so they can see how it comes to life in the real world. This makes the lessons more engaging and leads to a better understanding of the language, transforming it a practical tool to carry with you always. 
3. Get to know the exam
The C1 Advanced Exam is always structured in the same way, in these 4 different sections: Reading and Use of English, Writing, Speaking and Listening. Take a look at some exam papers from previous years – there are loads online – to familiarise yourself with the layout, the structure and the timings. The more you get the know the exam, the more confident you will feel when taking it yourself because you will have seen it all a million times before. So, practise, practise, practise and it will feel less scary, no matter what questions come up!
4. Bring English into all areas of your life
Many people make the mistake of thinking that simply doing endless past papers will prepare them for the exam. While exam practise is an important part of preparing yourself, you must constantly try to improve your language wherever you can. This will be done through English classes and study, of course, however it is also extremely useful to expose yourself as much as you can to the language you're learning as this makes it feel more natural. Why not try some of these ideas:
Try watching films or series in

English

with

English

subtitles so you can read and listen at the same time.
Reading in English is always a good idea! Maybe you could buy a book that you've read before so that you already know the story and can focus on the language and read in your free time.
It doesn't have to be just books either! Follow accounts of

English

-speaking people on social media, find magazines in English that you like, scroll through the endless stream of YouTubers speaking in

English

.
Finding content that you really enjoy reading or watching will allow you to experience the language in a way that's fun for you and will keep you coming back for more.
You could also go to a language exchange and have regular informal conversations with native speakers…you may even find good friends there and be able to use your

English

in these relationships in a natural context!
5. The rest is down to you! So, we'll leave you with this thought…
In this ever more globalised world where English remains the dominant lingua franca of international diplomacy, business, science, and technology – and whether we like it or not – English is everywhere. So, even if you don't work directly in the language or live in an English-speaking country, having the Cambridge C1 Advanced qualification under your belt makes you stand out by a long way and could lead to many exciting opportunities in your professional and personal life.