"A LANGUAGE IS NOT LEARNT IT IS LIVED"
We are a private language school based in the Sarrià-Sant Gervasi area of Barcelona, Spain
"ENGAGE AND LEARN WITH US ONLINE"
Quality learning experiences across the globe.
"THE PLACE WHERE YOUR CREATIVITY AND PRODUCTIVITY GROWS"
Stimulating, enabling working environment conveniently located with flexible access hours.
CLICK HERE TO FIND OUT MORE ABOUT THE CAMBRIDGE FIRST CERTIFICATE OF ENGLISH B2 COURSE AND OUR ADVANCED C1 COURSE.
"WHAT WE LEARN WITH PLEASURE WE NEVER FORGET"
Alfred Mercer
The METHODOLOGY
"WHAT WE LEARN WITH PLEASURE WE NEVER FORGET"
Alfred Mercer
At the School we use a contextual learning methodology.
We believe that any new language is best learnt the same way as the native tongue, naturally and intuitively.
Our teachers are all graduate language experts and ensure that each language lesson focuses on being immersed in the language being leant.

THE TESTIMONIALS
Our students are our biggest testimonies and their results and achievements speak for themselves!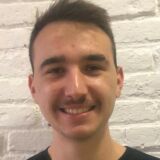 Jan Petitpierre
Bachillerato
Particular C1 conversation class
"I came to My Cup of Tea Language School to increase my language skills and expression. They provide me with language reinforcement classes which helped me to obtain the B2 First Certificate. I would recommend the school; their service is very professional and enjoyable!"
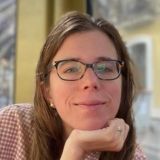 Ana Diez
Paediatric Doctor
Particular C1 conversation class and C1 course
"Last year, I started searching for a place to improve my English level and to be more confident when using it. Due to my work, I needed a flexible schedule and a fast increase in my level to be able to feel more comfortable at work meetings. I have now started learning English at My Cup of Tea and one of the main advantages of the group classes is the reduced number of students. This allows us to know each other, be comfortable between us, and let the teacher (in my case Jane) know our lacks and strengths better and reinforce what we need to study more. During the last month, due to the COVID pandemic, we have been doing online classes and it has been a great experience and a way to keep working."
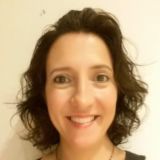 Irene Fernández Juncosa
University Professor
Particular B2 conversation class and B2 course
"I went to My Cup of Tea because I needed a more personalised and individual English learning experience. I had a friend who was going there, and they were very satisfied with this school. They adapt to my changing schedules and my diverse needs at different times due to my life and my work. I really recommend them because you will find the best class option for you. Also, they are very friendly, and the spaces are relaxing."

Ruth Carrocera Rodríguez
Mother of Chloe and Olivia
A1/A2 and A2/B1 group classes
"We were looking for a language school that offered a personal and familiar treatment, we wanted to run away from the big brands with great strategies that finally turn out to be more commercial than anything else. At My Cup of Tea, we have found a great little school led by a native English Teacher with pedagogical training in every way. At the same time, it has offered us the flexibility of schedules and groups that we have needed, always worrying about the level and pace of learning of the students. In my case, two girls of 11 and 13 years old. What I value the most is that my daughters go to class happy every week and therefore I know that they are learning without putting a further burden on their day to day. At the same time, they have been able to respond with virtual classes without any problem during the Alarm State due to the Covid-19 crisis. They have made children adapt to these digital learning methods that undoubtedly sharpen the ear, force attention more than ever and therefore facilitate immersion in the language."
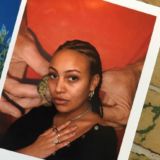 Amber Turner-Ramsay
Spanish Lessons
Spanish lessons with my cup of tea have been a fantastic opportunity to revisit the language after studying it as a GCSE. The remote lessons make it perfect for fitting in amongst work and my other studies. Lessons are fun and engaging, great to do alone or with friends and suitable for all levels, ensuring you're able to work at your own pace.
I'm excited for my next trip to Spain to trial what we've learnt so far!
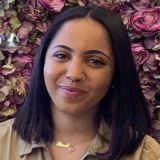 India Chambers
Spanish Lessons
Learning Spanish at My Cup Of Tea has been a blessing during the lockdown period! It's been a brilliant chance to brush up on my language skills whilst also having fun learning alongside my friends. We've been able to practice our Spanish in conversation with one another whilst also learning the inner workings of sentence construction. Lacey has boosted my confidence in constructing meaningful sentences and has helped me to further expand my vocabulary. I'm excited to continue learning!
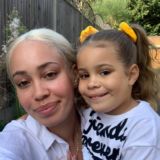 Antonia and Nova Lyall
University Student and Primary Student
A1 Spanish group class and A1 particular Spanish course
I decided to choose My Cup of Tea Barcelona to learn Spanish alongside two friends. We started our lessons during Lockdown in London and they were held via Zoom, Lacey has been the most excellent teacher and I feel confident to have short conversations in Spanish after only a few months of learning with her. The classes are engaging and effective – I enjoyed them so much that I decided to enrol my 4 year old into learning Spanish with Lacey and again, the classes have been brilliant! She is able to count & recite colours, animals and fruit to name a few all within 3 months of online lessons at My Cup of Tea. I would highly recommend learning any language at any age with Jane and her wonderful team of teachers. My Cup of Tea is the best option when it comes to language schools! Muchas Gracias Jane y Lacey, yo está muy feliz con tus servicios!
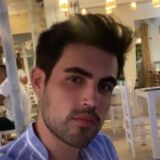 Gabriel Escarrá
Law Student
C1 Advanced
Over one year and a half ago I decided to join My Cup Of Tea in order to improve my English skills and prepare myself for the C1 Advanced exam. Nowadays, I am sure that I made the right decision, not only because they are great professionals, but also due to the incredible staff. They feel like a big family to me!
