All the courses are available online!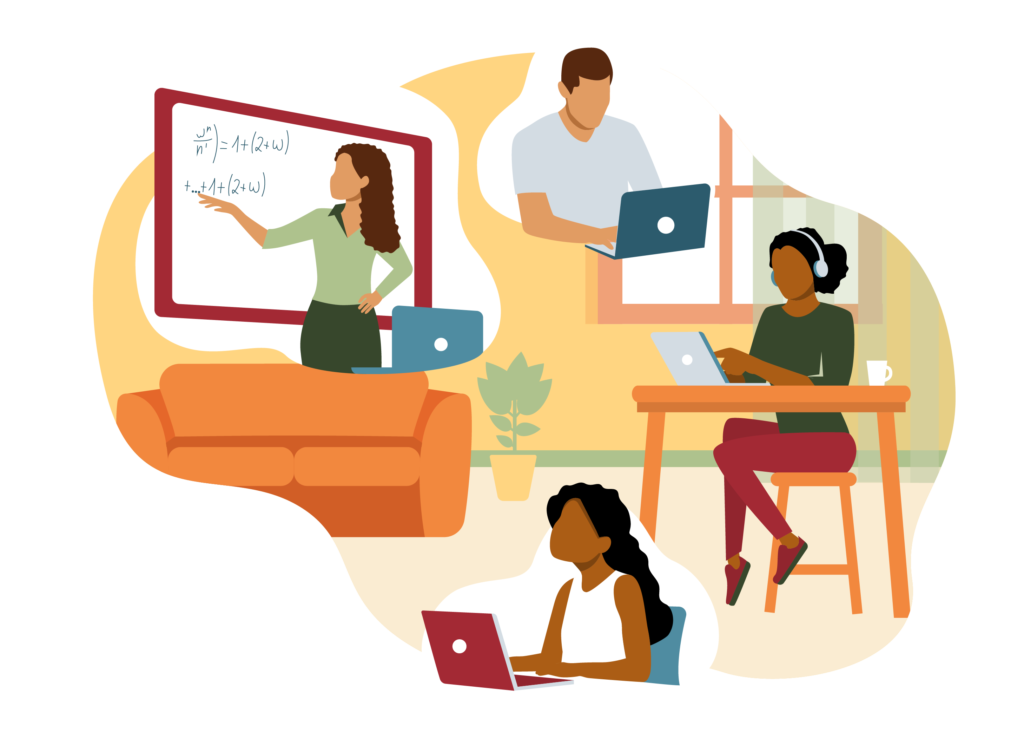 "We learn languages by being engaged, feeling enabled and through practice and contextualising the learning"
Jane Wood-Chambers, Director.
Group classes
All of our classes are small, under 8 students working with native teachers in a range of languages, offering a variety of language opportunities. Our timetable allows for flexibility and fluidity between the classes of the level in which you are learning. Our initial meeting will be organised in order that we can get to know you and your language needs so we can then place you in the perfect class for you to make the maximum progress.
Individual classes are a personalised language programme that enables the student to learn at their own pace, recap and revisit concepts and develop their language by using a variety of teaching opportunities to ensure progress, attainment and enjoyment
Paired classes are similar to individual classes but this time you are learning with a friend or colleague and sharing the experience and learning journey.
MEET UPS CLASSES
The meet ups have been designed to offer all of our students an additional dimension to their language learning. Whether that language is English, French, Italian or Spanish. At My Cup of Tea Language School, we understand that a variety of opportunities enable the language to come alive through interesting activities and engagement with other like-minded people.
We offer informal chats in a local café, a book club where you get to read in your chosen language and then discuss the text with other students and your teacher and we also offer cinema trips to watch a film in its original version and then enjoy a discussion of the movie with your group and teacher in a local bar/café
To become a student at MCOTLS there is an initial 40€ matriculation fee; this registers the student, provides an English, French, Italian or Spanish fiction or grammar book (dependent on the student's level and personal choice) and allows access to the school during the core hours of 10:00-14:00 and 16:00-20:00.
The registration form and the general contract and agreement (both available in English, Catalan and Castellano) are to be completed and the matriculation and monthly fee paid at the time of registration. Documentation:
All subsequent payments for all classes must be made at the end of each month, on a monthly basis with the following month paid for on the last class of the previous month. Payments can be made via bank transfer, card payment, BIZUM or in cash (a receipt will be given). e.g. the April payment must be made by March 30th.
Individual and paired classes' monthly payment will vary according to the number of weeks in the month; there is a minimum of 10 classes/weeks commitment.
Group classes (1.0 hour, 1.5 hours or 3.0 hours per week) monthly payment will be the same every month; regardless of the number of weeks in the month; there is a minimum of a trimester's commitment.
Non-attendance notice for private classes; whether individual or paired, must be made at least 24 hours in advance in order to be able to use your 'once a month' change option. The day and time of the missed class must be mutually convenient for both the student and the teacher. MCOTLS will ensure flexibility in this case.
No group classes can be recovered due to absence; but we do appreciate knowing, in advance, if students are not able to attend and if there is an alternative class the student can join that week then we allow this flexibility.
If the teacher is not able to attend the class, the school is committed to provide a replacement teacher or to reschedule the class at a time mutually convenient.
The prices will increase annually in September.
When your feel you have completed your course of lessons and you no longer wish to attend MCOTLS, a minimum of two weeks' notice must be given, to the Director. This is for all students regardless of their status or the classes they attend. (i.e. child, student or adult attending a group, paired or private class).